How an explainer video benefit your business
Video improves conversion rates

According to "HubSpot," video should be considered an investment. When on a homepage, it can increase the conversion rate by 80%. A convincing video can significantly influence buying behavior. Emotions can be conveyed, which is a powerful sales tool. It can be integrated into several methods, including tutorials or testimonials.

Strengthen email CTR

Explainer video increases open and decrease's churn rates. Videos in email exhibit an increased open rate from 200 to 300%. In your daily life, it's undeniable that it's easier to watch a video than to read, right? This medium is particularly useful if you show how to use your product or want to express emotion.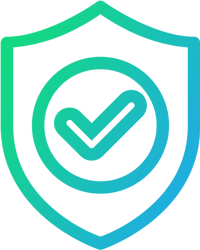 Builds trust & credibility

Video is the perfect way to create a personalized image of your business and brand. It allows you to connect with your visitors and earn their trust. 90% of users confirm that product video presentations are useful in their decision-making process. The more informative your videos, the more likely you are to build that relationship of trust. It is that relationship that will result in sales.

Search engines LOVE video
Search engines promote content that engage viewers. The longer a user stays on your site, the more relevant your site becomes. A well crafted explainer video can keep the viewers attention for long span of time. This is why YouTube is the second largest search engine after Google. Add a video onto your site to enhance your visibility.
Encourages sharing
Remember, people share emotions, not facts. 76% of users say they would share a branded video with their friends if it were entertaining. So create fun and engaging videos to encourage sharing on social networks. Emotions are not a profit financial result, but the increase in traffic-induced can lead to it.
ACCELERATED growth
Want faster growth of your business? Use explainer video, because video and mobile are closely related. 90% of consumers prefer to watch videos on their mobile phones. Since 2013, their number has increased by more than 230%. Video seduces users of portable devices; it is a market that no business can go without.
What kind of explainer video is best for your business
Here's what we offer when ordering a explainer video with us
Return on investment
For your video to get maximum results, we'll study your target audience in detail before creating scenarios. That's why you can be assured that your video will stand apart.
We are proud of our projects because the average return on investment of our videos is from 296% (according to the results of 76% of our clients) with the average recovery time of 2 to 6 months.
Expertise
We have been creating videos for over six years. With over 150+ completed projects, our portfolio includes dozens of unique animation over various business niches and fields. We have been entrusted with both simple tasks and large complex projects. Our main specialization is to create animated videos for new products for companies. In this narrow specialization, we have accumulated great professional skills that allow us to design first-class projects.
Time
No delays. The creation of an explainer video can take anywhere from 1 to 6 weeks. Seven days are required to create a single video (up to 30 seconds). The production phase can range from two weeks for the creation of animation of average complexity (from 30 to 60 seconds). Two to six weeks are required for a complex project (60 to 90 seconds).
Price
Taking into account the quality, our prices are the best in the market. We analyzed 33 competing companies and compared their output quality, price level, products, and services. And we have lower prices of 20% for the same products!
See the results obtained by our clients
An increase of 14x with social media

Thanks to the content strategy implemented to our campaign we immediately noticed an increase in conversion.
Order conversions jumped to 5.2% with an avg sale of 70 euros.

We received 172 orders in two months.
Reduced customer acquisition cost by 4x with an increase of conversions by 2.2%

All thanks to the landing page audit, target analysis, advertising and retargeting.
Custom e-commerce site gave them an edge

Sales continued despite a pandemic!
Redesign transformed their online

Benefitted with more than 219% more traffic
Booking were at their all-time low

Revamping key functions saw an incredible 200% booking jump.
Repeat our clients success!
Here's how our customers talk about our work
Joseph Lozada, Dental Marketing Manager
We worked with VK web on a project to develop our digital strategy. During the project, VKWeb specialists proved themselves to be true responsible professionals. The team has developed our site in a qualitative and thorough way.
Souleman Seck, Zepressing
Paid advertising … working and in cooperates with the international agency VKWeb since October 2018.
At first we purchased our site from a well-known Parisian agency for an amount of 240 000 € (yes, with all these zeros, 240,000 euros!). The result was a site that looked satisfying but did not convert our visitors. To make matters worse, tt was not on the search engines!
VK Web staff performed a full audit of our site and corrected numerous SEO and coding errors. The team is very professional. Since then we have ordered an advertising campaign with them on social networks. We are very satisfied with the results of this cooperation. If you want to guarantee good results, define your marketing strategy with Vkweb.
We started working with VKweb agency since May 2017 and we are still working together. This year, we tackled: improvement of SEO, Google and site optimization. About our content, more than 800 000 characters were written for the pages of the site. Our content is being re-written and regular translations from English to French are made. The professionalism of VKWeb's employees and the quality of their work are beyond doubt. For two years of successful work, they helped us significantly increase search traffic. We thank the company for the work accomplished and hope that the cooperation will continue.
Discover the explainer video animation production process
Complete the brief; we study your project.
2 scenarios offered; select the one that best suits you.
Create script; for review and approval.
Music, SFX & voiceover; added.
Deploy; your high quality video.
Promote; for more results.
Get your free 4th of July HD Seasonal video to show your patriotism to your customers, vendors, family and friends.